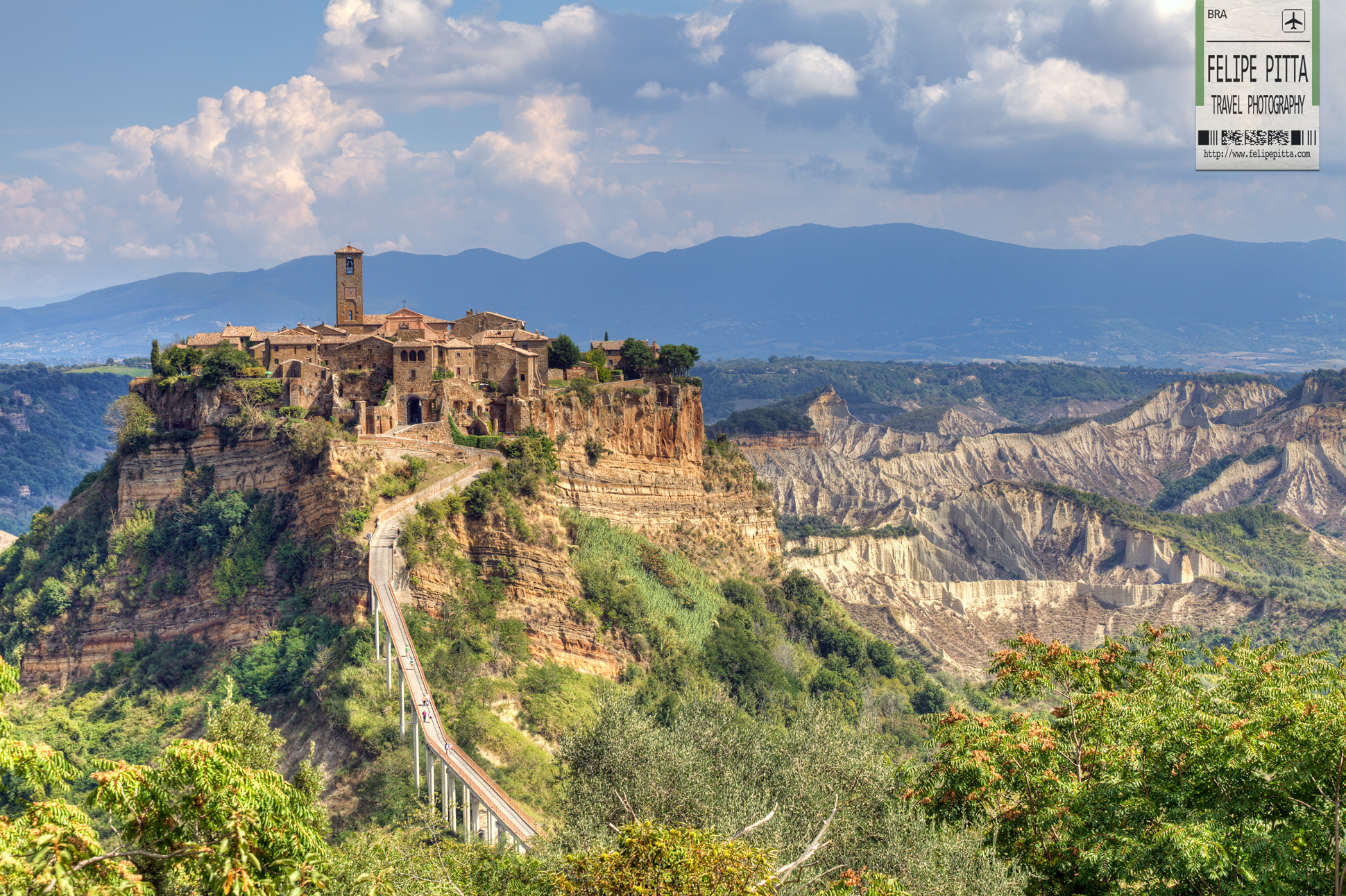 A small jewel I found on my way from Rome to Florence during my trip to Italy earlier in September. I am so happy that I found Civita di Bagnoregio after seeing so many photographs of this little town.
Founded by the Etruscans about 2.500 years ago, Civita is perched on top of a hill among the valleys formed by Chiaro and Torbido streams, the little town appears clinged to the edge of a cliff where it dominates the wide desolated valley made up of calanchi. This isolation is the result of a continuous erosion that makes the tufa rock becoming thinner and thinner on an unstable layer of clay and sand altered by wind and rain.
In 1695 the beginning of Civita's decay was signed by a terrible earthquake which, causing serious damages to the roads and buildings, compelled many inhabitants to leave the city. The continuous sismic activities that followed in the course of the centuries, brought a long series of landslides; for this reason, Civita almost became completely desolated. Today, in fact, only a very small number of people live there who are determined to keep this little fragment of rock alive.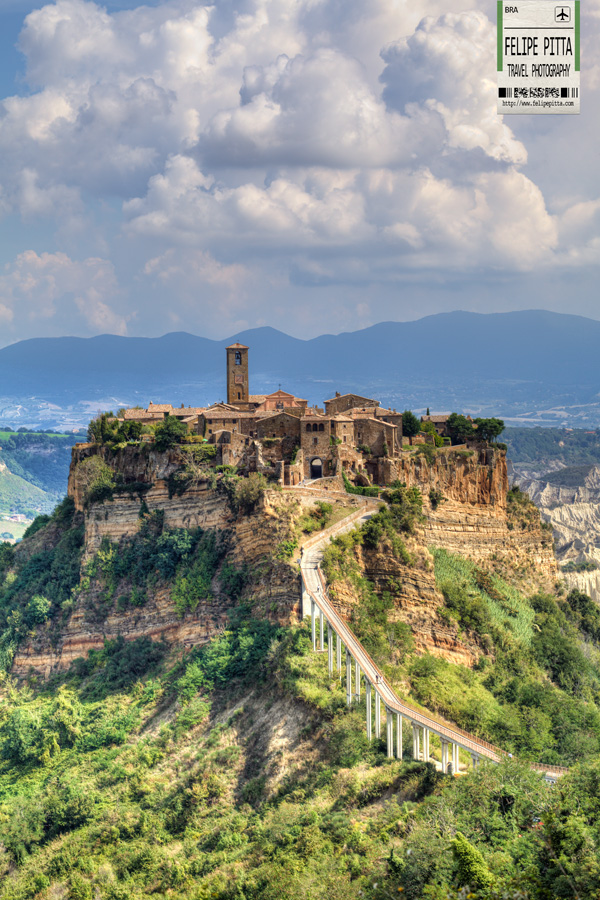 Today Civita is an enchanted place, where time seems to have stopped. The complete absence of cars makes the atmosphere inside Civita even more unreal.