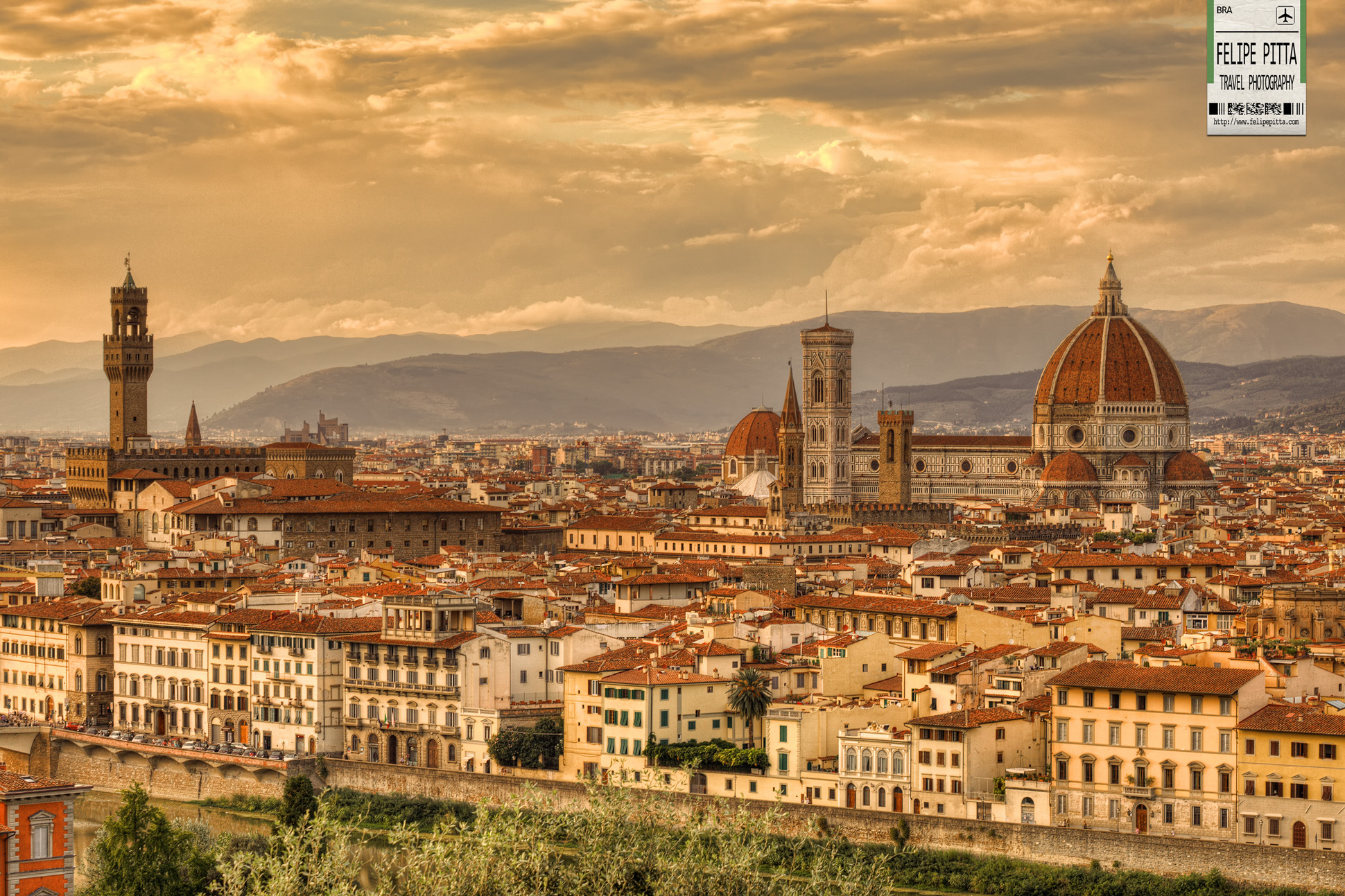 It is impossible to go to Florence without going to the famous Piazzale Michelangelo (Michelangelo Square), in the Oltrarno district, to appreciate the magnificent panoramic view of the city.
The panorama embraces the heart of Florence from Forte Belvedere to Santa Croce, across the lungarni and the bridges crossing the Arno, including the Ponte Vecchio, the Duomo, Palazzo Vecchio, the Bargello and the octagonal bell tower of the Badia Fiorentina. Beyond the view of the city itself are the hills of Settignano and Fiesole.
The square can be accessed by car along the tree-lined Viale Michelangelo, or by walking the stairs or going up the ramps from the Piazza Giuseppe Poggi, also known as the "Poggi Ramps" in the district of San Niccolò. For those who know me, believe it or not, but I chose to get there on foot :-)
I am looking forward to visit Florence again soon. Three days were definitely not enough.