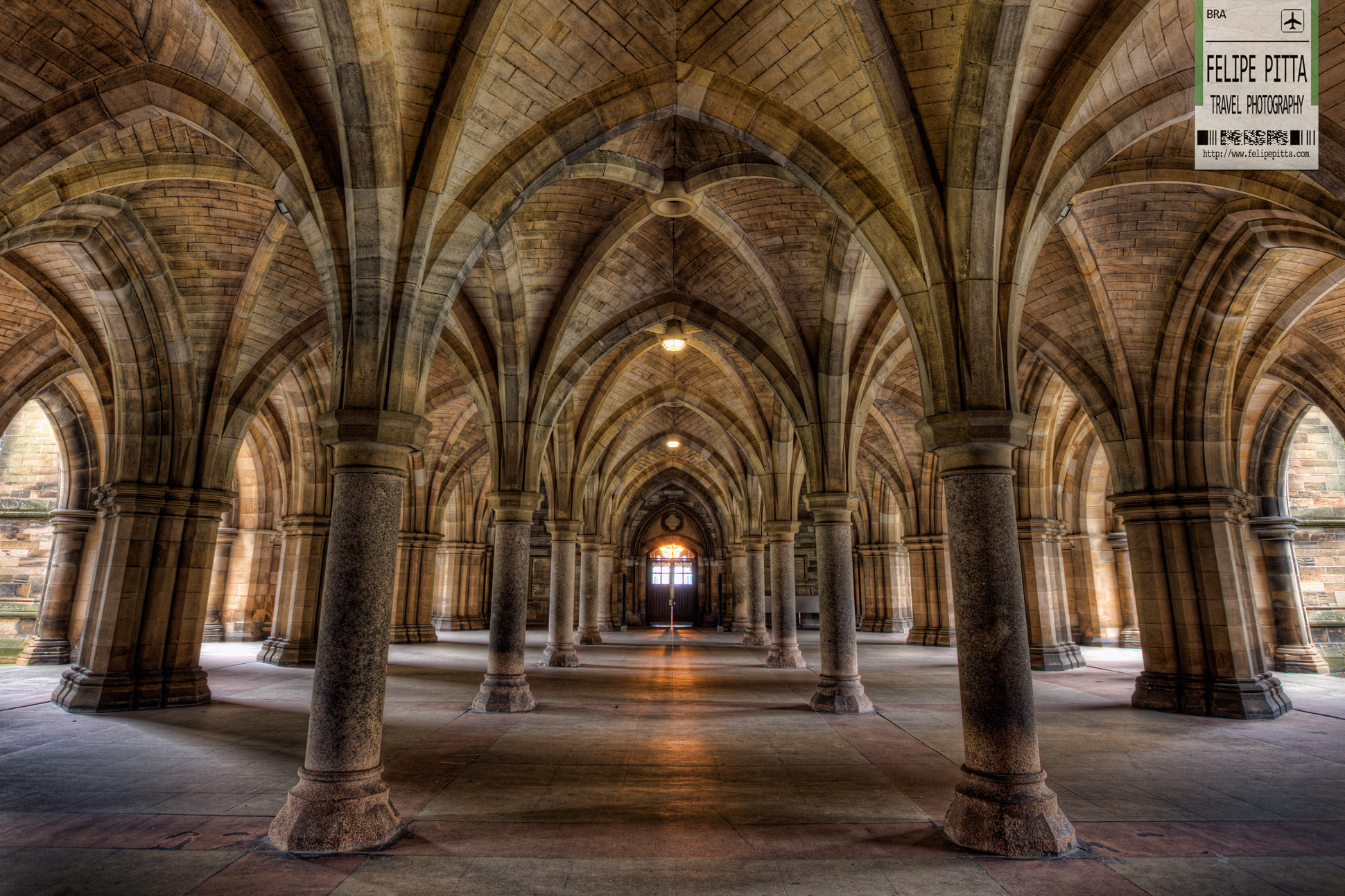 I was visiting the Glasgow University during my trip to Scotland a few weeks back and wow, how beautiful these buildings are! It is definitely worth wandering the whole campus to check out the view, the architecture and the history – Glasgow University is the fourth-oldest university in the English-speaking world.
One particular place that I spent more time admiring and photographing was the cloisters – which I later learned that is actually an open undercroft.
The story tells that in 1870, the university's campus moved to its current site on Gilmorehill, in the West End of Glasgow. The new-build campus was designed by Sir George Gilbert Scott in the Gothic revival style. In 1879, Gilbert Scott's son, Oldrid, completed this original vision by building an open undercroft forming two quadrangles, above which is his grand Bute Hall (used for examinations and graduation ceremonies).