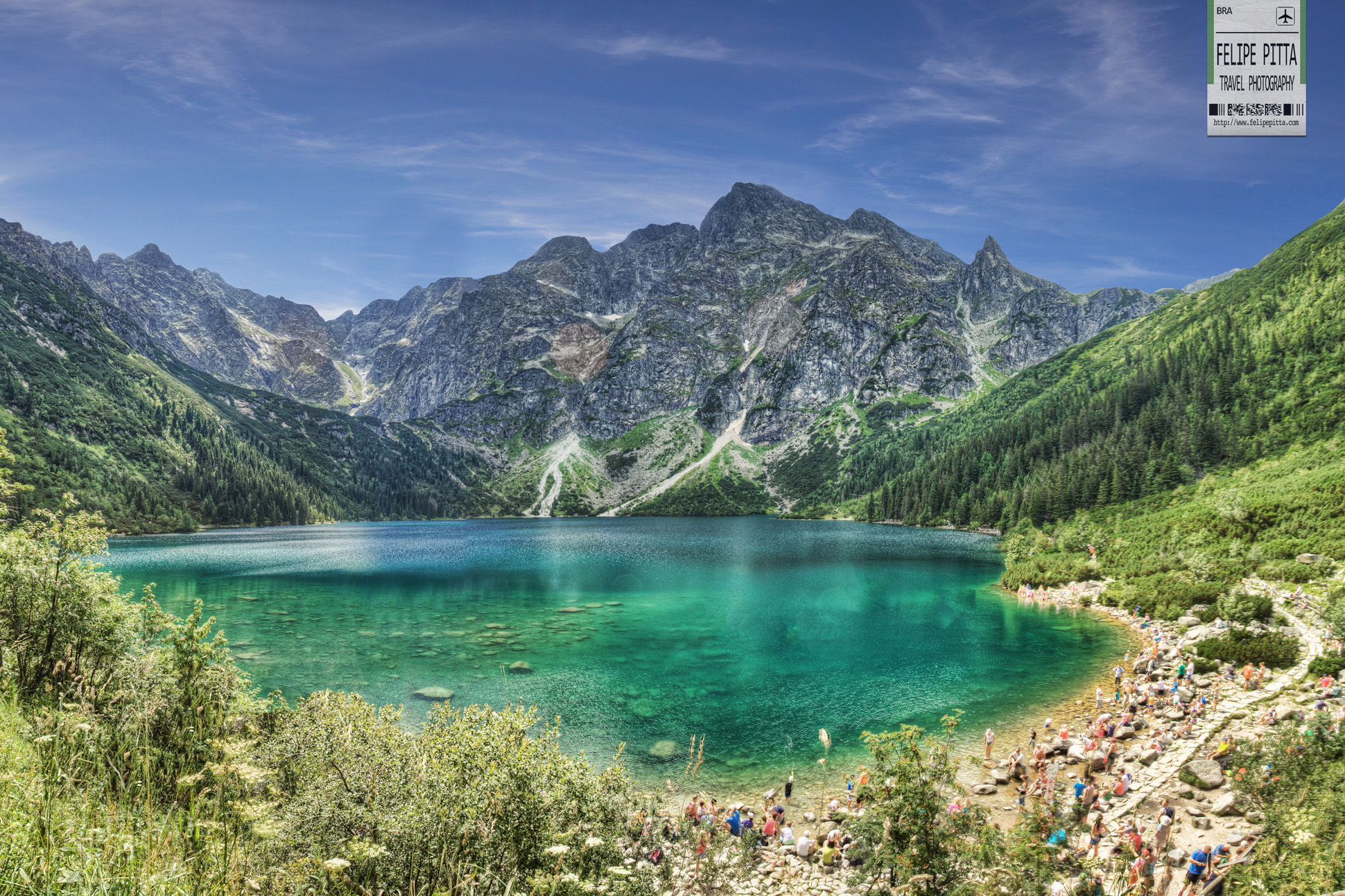 Morskie Oko, which means literally "Sea Eye", is the largest and fourth deepest lake in the Tatra Mountains in Poland.
The lake is located deep within the Tatra National Park, and It is reached by foot in about two hours from the nearest road that allows motorized access. Many other tourists, including myself, opt to take the journey by horse-drawn cart, a large number of which are operated by the local Górale inhabitants.
In winter, a short section of the journey is in an avalanche danger zone, and the area can remain cold and rainy even in summer. In the advent of its popularity, visitors have been forbidden from swimming in the lake or feeding the trout.