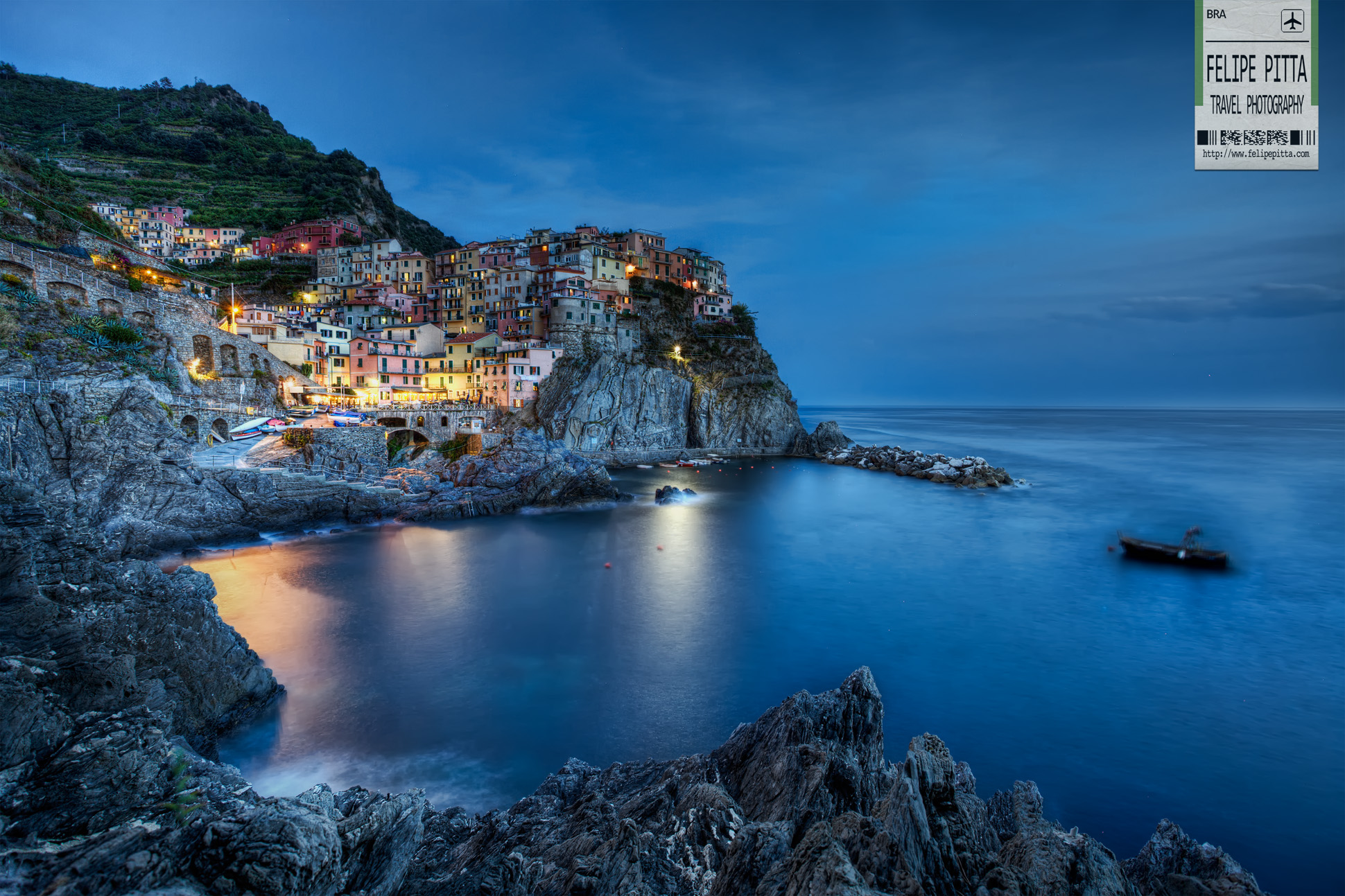 What a joy to remember the awesome day I spent at this little village during my trip to Italy back in September.
Manarola, built on a high rock 70 metres above sea level, is one of the most charming and romantic of the Cinque Terre villages in Italy. The tiny harbour features a boat ramp, picturesque multicoloured houses facing the sea and a tiny piazza with seafood restaurants. Along the main road the boats are pulled onto dry land every time the sea is rough. And although there is no real beach there, it has some of the best deep-water swimming around. Unfortunately I didn't get to do some swimming there, but maybe next time :)
The village is all ups and downs, with steep narrow alleys leading to the sea, and it may be the oldest of the towns in the Cinque Terre, with the cornerstone of the church, San Lorenzo, dating from 1338. If you want to venture up to the top of Manarola, make sure you check out the church. Today it serves as a religious and community meeting place, but in more ancient times, the bell tower was used as a post to watch for potential pirate raids. Another peculiarity of Manarola is a pyramid in white cement whose peak can be seen rising between the taller houses and is used as a navigational reference point for all those at sea.