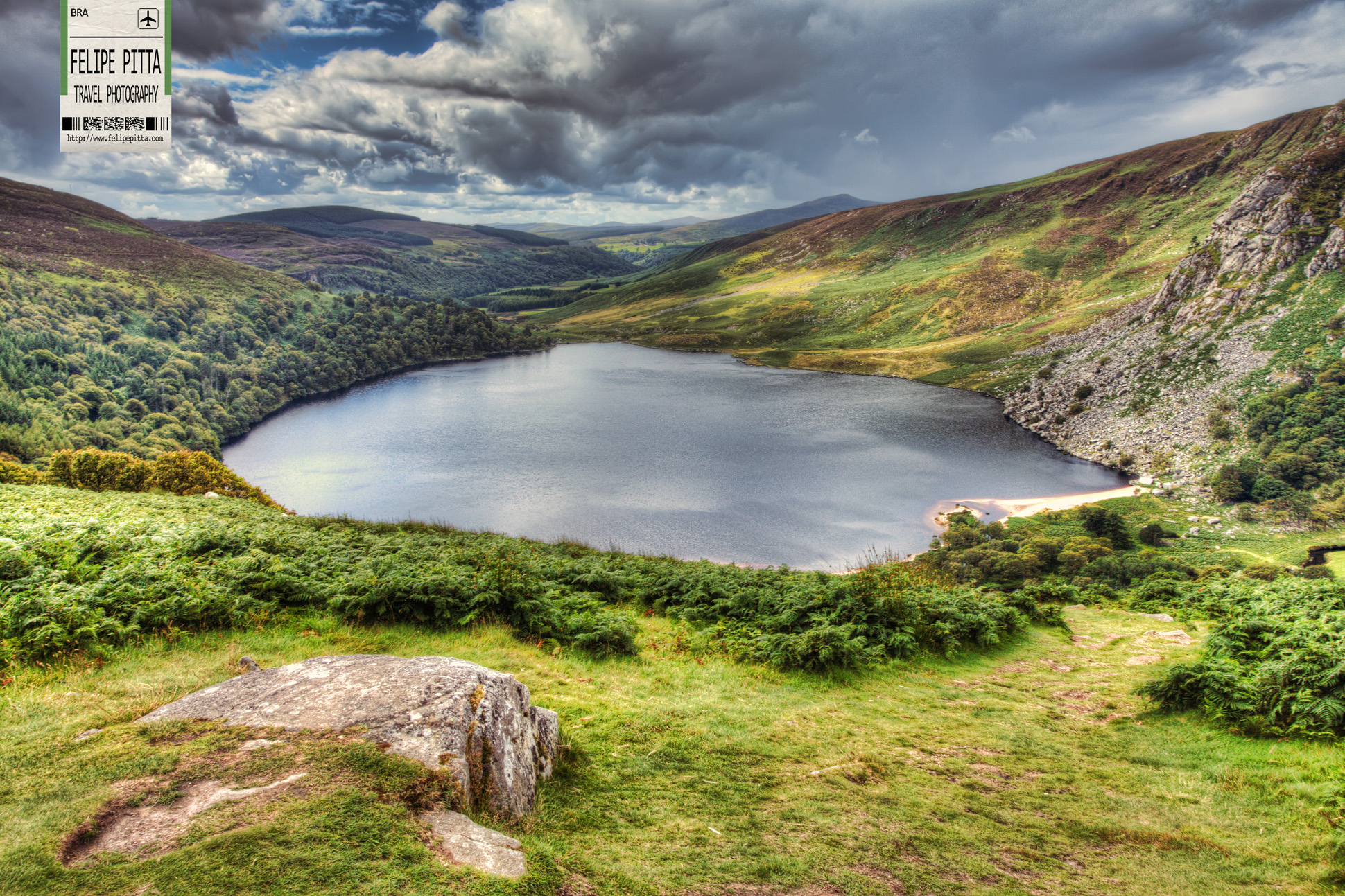 Wicklow Mountains have to be on your list of must see places in Ireland. You could spend days exploring there and still find new great spots each day. Lough Tay is just one of many awesome spots you can find there.
This small but scenic lake set in the Wicklow Mountains lies between the mountains of Djouce and Luggala, and is most easily viewed from above, from the R759 road or the Wicklow Way – a 129-kilometre (80-mile) long-distance trail that crosses the Wicklow Mountains. It is fed by the Cloghoge River, which then drains into Lough Dan to the south.
The northern coastline forms part of an estate belonging to the Guinness family. It is edged with a beach of startlingly white sand, the dark peaty water and the white sand create a striking similarity to a pint (a glass) of Guinness :-)
Unfortunately, as the land is private, there is no access to the lakeshore.
Every time I've been to Lough Tay was unique… snow, rain, hail, wind, storm, a lot of rain, and – not so often as in this photo – blue skies and clouds, were some of the different weather conditions I experienced already there, but every time it is awesome!