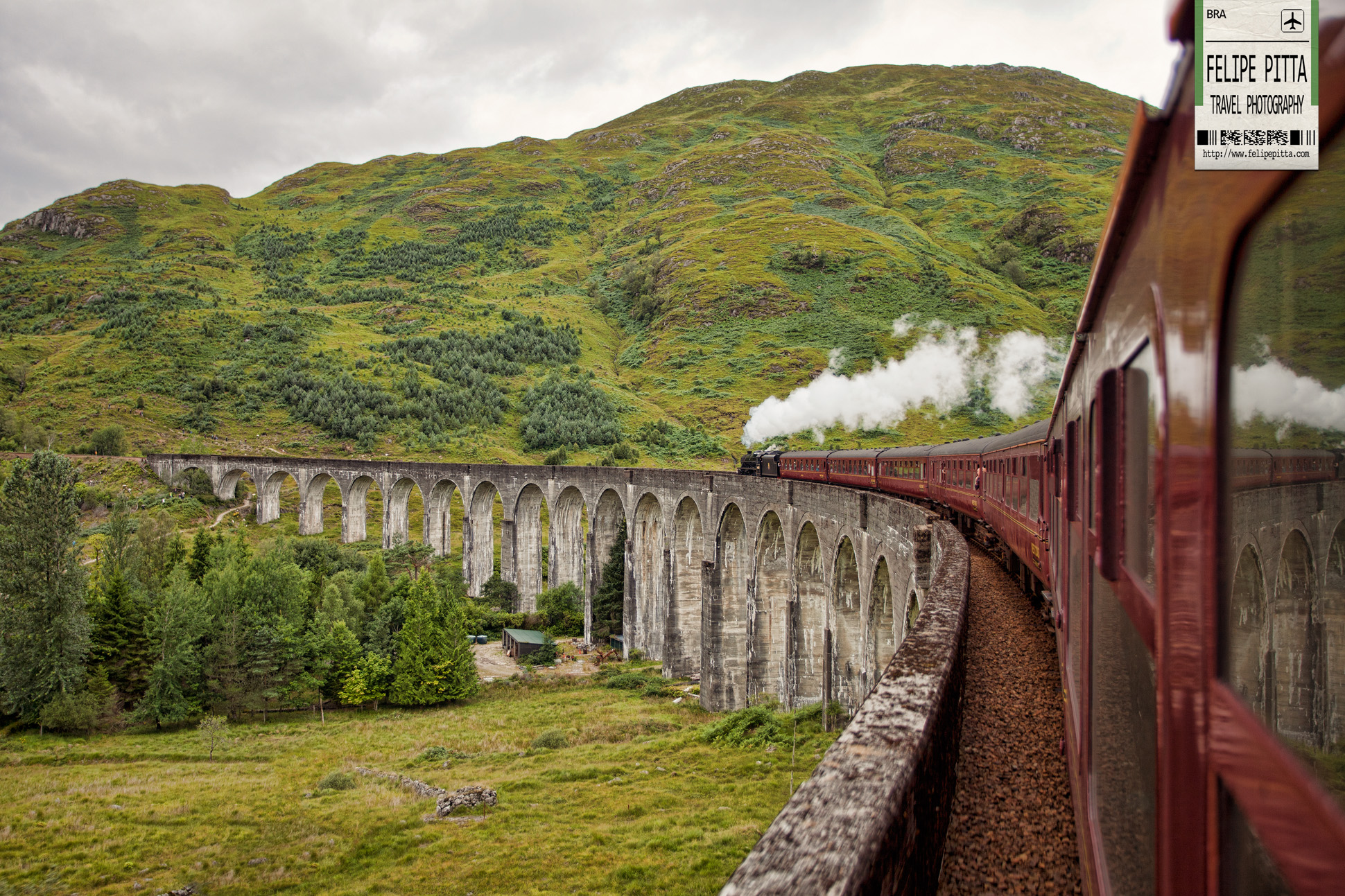 One of the highlights of my trip to Scotland last week, the Glenfinnan Viaduct is more than familiar to any Harry Potter enthusiast. Located on the West Highland Line in Glenfinnan, Highland, Scotland, the railway 21-arched viaduct was built between July 1897 and October 1898, entirely of concrete, and it's iconic horseshoe curve is now famous worldwide. The train conductor even announces that we are approaching the sight 10 minutes earlier to ensure that all the Harry Potter fans have their cameras ready.
Described as one of the great railway journeys of the world, my 84 mile (135 km) round trip started departing from Fort William at 14:30h as I boarded the Jacobite Steam Train. I was lucky to get a seat on the left back of the train, but if you are not lucky don't worry, you can still head to the very left back of the train at around 15h and save a good spot for the photo opportunity.
The Glenfinnan Viaduct has been used as a location in Harry Potter and the Philosopher's Stone, Harry Potter and the Chamber of Secrets, Harry Potter and the Prisoner of Azkaban and Harry Potter and the Goblet of Fire.
Some minutes later we stopped for around 20 minutes in Glenfinnan station where there will be time to stretch your legs, visit the West Highland Railway Museum located in the restored station building and, if you wish, you have the opportunity to take a photo with the broomsticks.
After 2 hours, the end of the line: Mallaig, a fishing port and ferry terminal with services to Skye and the Small Isles. Here I had over an hour and a half to enjoy a walk around. There are shops, bars, restaurants and plenty of fish and chips to be enjoyed during the lunchtime stopover.