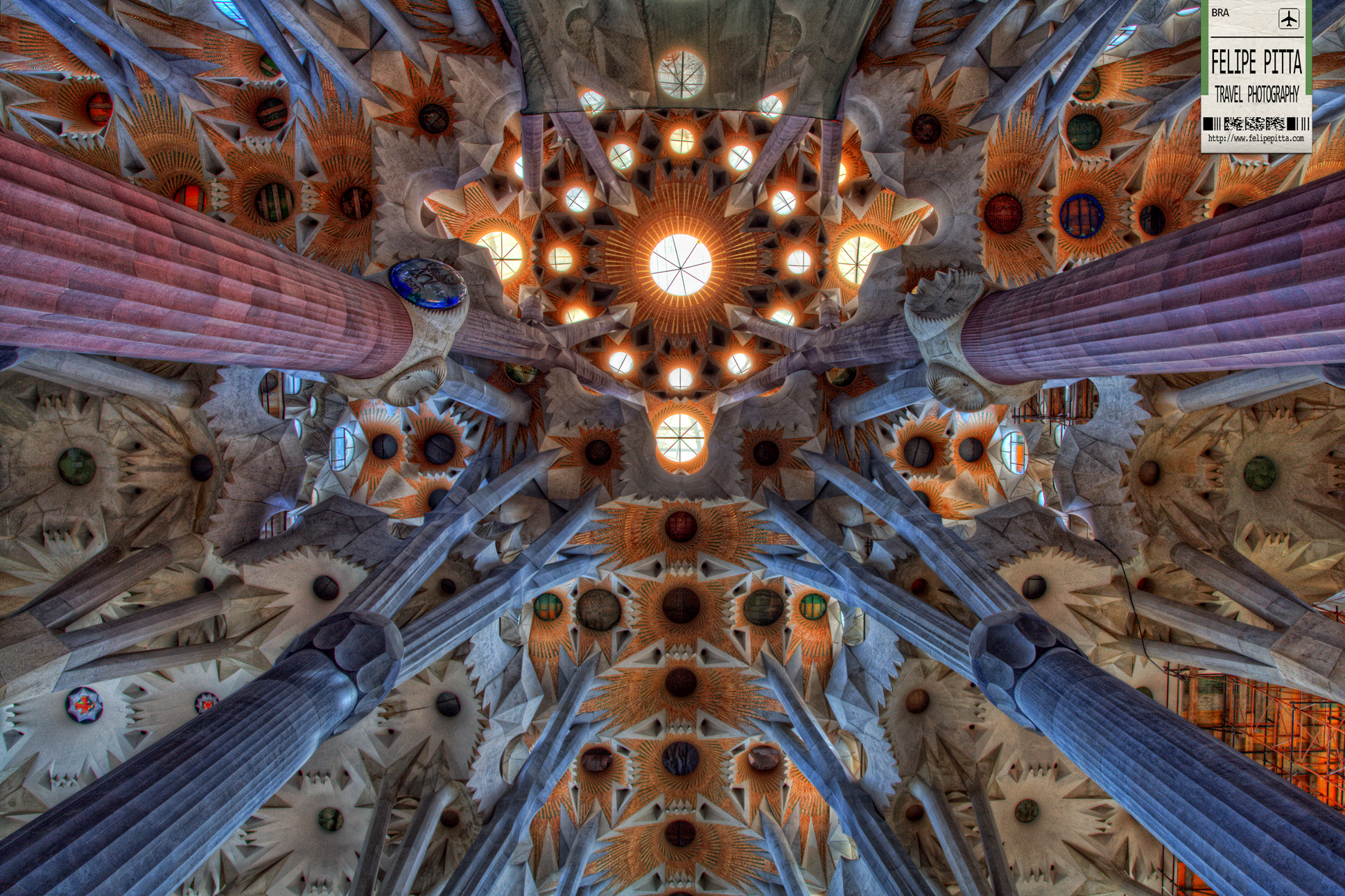 First of all, Happy New Year my friends! I am so excited with the beginning of a new year, new plans, more trips, new adventures :)
This is my first blog post of 2015 and I am happy to share with you this moment of my trip to Barcelona, Spain, inside the amazing Basílica i Temple Expiatori de la Sagrada Família, a large Roman Catholic church designed by the Catalan architect Antoni Gaudí.
This iconic construction has commenced in 1882 with Gaudí taking over the project in 1883 and transforming it with his architectural and engineering style, combining Gothic and curvilinear Art Nouveau forms.
The interior of the nave is as amazing as the building viewed from outside. The details on the roof of the nave are simply jaw-dropping, Gaudí designed the columns to mirror trees and branches.
The construction passed the midpoint in 2010 with some of the project's greatest challenges remaining and an anticipated completion date of 2026, the centenary of Gaudí's death.