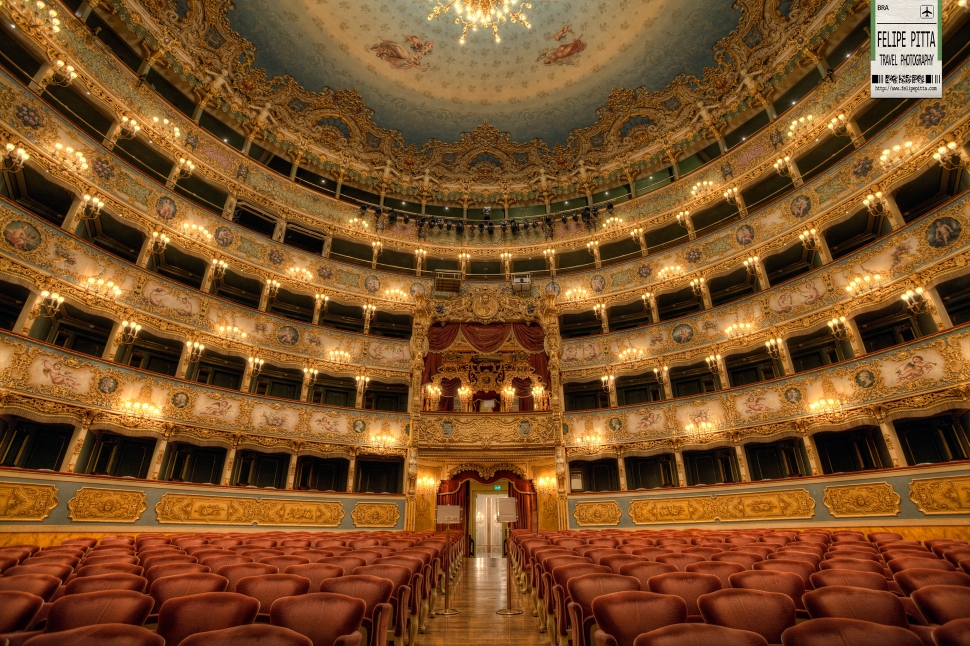 I was stoked to visit the interior of Teatro La Fenice ("The Phoenix") in Venice, Italy last September, one of the most famous and renowned landmarks in the history of Italian theatre as well as those in Europe.
I was unlucky that there were no concerts during the days I spent in Venice, but I am looking forward to visit the theatre again and this time to watch an opera concert.
La Fenice has faced serious fires twice in its life (1836 and 1996) but risen again as its name (Phoenix) would demand of it. Now restored to its 18th-century glory, the famous opera house boasts a jaw-dropping interior that displays a late-Empire luxury of gilt decorations, plushy extravagance and stucco.