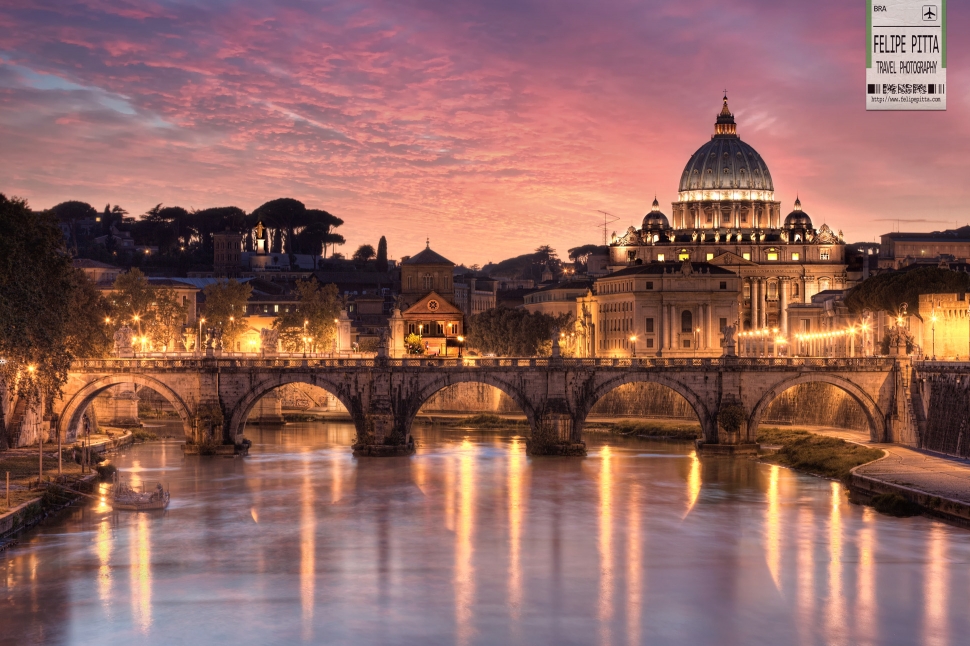 A very special view of St. Peter's Basilica at the Vatican City  (Italian: Basilica di San Pietro in Vaticano) and the St. Angelo Bridge (Italian: Ponte Sant'Angelo) in Rome, Italy became even more special with this amazing sunset and clouds.
St. Peter's Basilica is a Late Renaissance church located within Vatican City. Designed principally by Donato Bramante, Michelangelo, Carlo Maderno and Gian Lorenzo Bernini, St. Peter's is the most renowned work of Renaissance architecture and remains one of the largest churches in the world.
St. Peter's is famous as a place of pilgrimage, for its liturgical functions. Because of its location in the Vatican, the Pope presides at a number of services throughout the year, drawing audiences of 15,000 to over 80,000 people, either within the Vatican Basilica, or in St. Peter's Square.