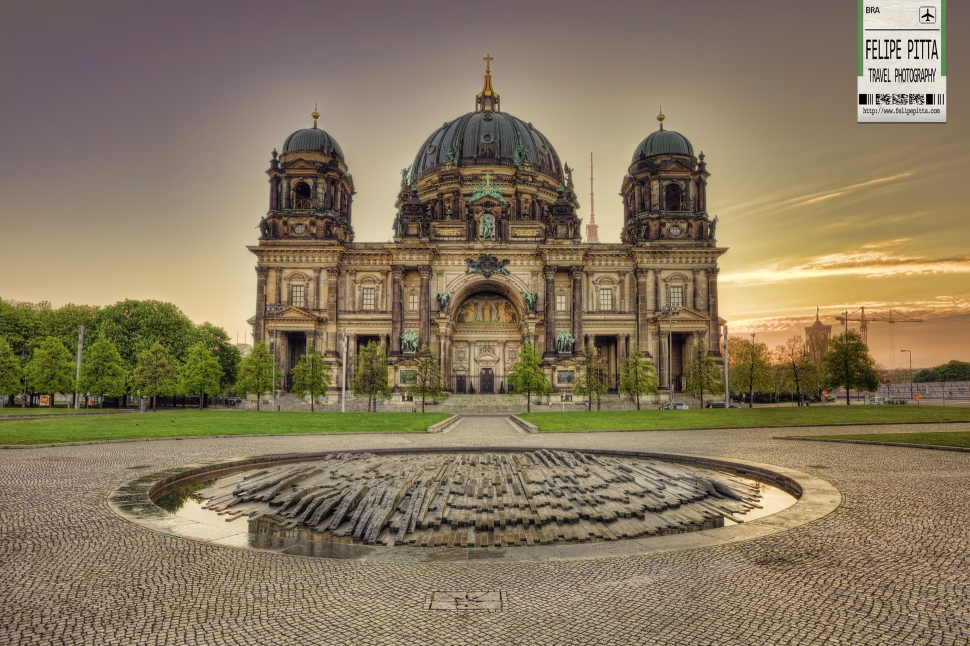 The Cathedral of Berlin (German: Berliner Dom) is the largest church in the city. With an imposing and ornate facade, it serves as a vital center for the Protestant church of Germany, attracting thousands of visitors, year after year, from Germany and abroad. Indeed it was one of my favorite places to visit in Berlin.
After the demolition of the old Cathedral, the foundations of the new structure were begun in 1893. The laying of the foundation stone took place on June 17th, 1894. The central building, a baroque-influenced Italian high Renaissance structure, was consecrated almost 11 years later, on February 27th, 1905. Flanked by four corner towers, the Cathedral's dome rose 114 meters above street level. The interior and exterior of the Cathedral were ornamented with an extensive pictorial scheme illustrating the New Testament and the history of church reformation.
Construction of the Cathedral cost 11.5 million German Marks. According to architects' assessment, building a similar building today would require approximately 180 million Euros. Criticism of the building had already begun before the Cathedral was dedicated, and it still continues today. The Cathedral is accused of being too ostentatious, the expression of imperial "Byzantinism" and "showmanship". Despite all of these discussions, the Cathedral has always found many enthusiasts, who find the architecture uplifting and festive. At the same time, it provides a place for stillness and prayer within the restless center of Berlin.