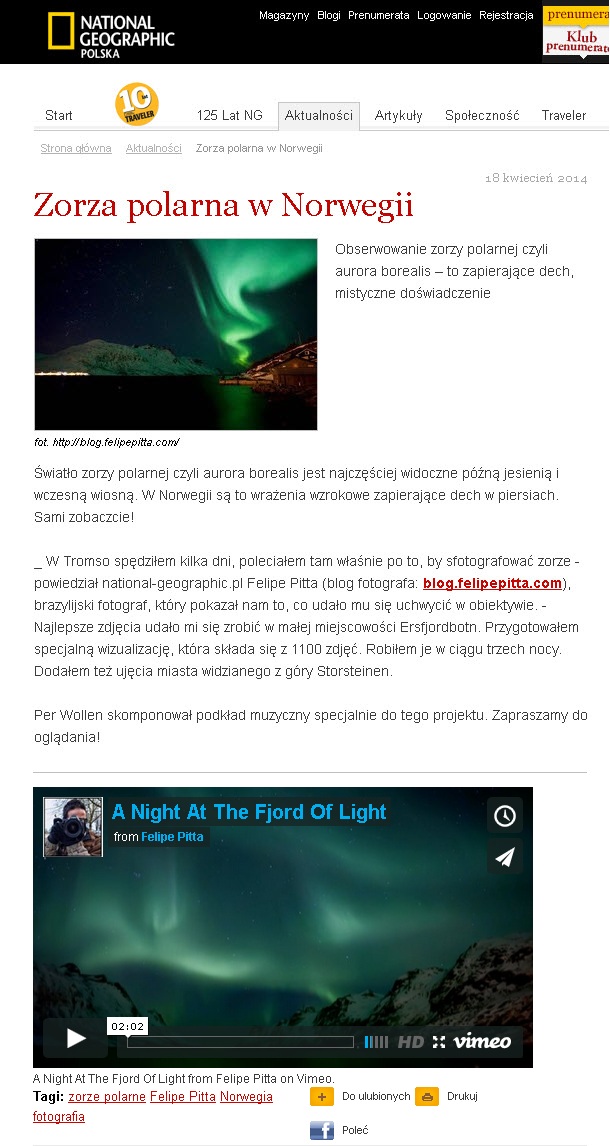 Someone punch me now… I must be dreaming but, my time-lapse video A Night At The Fjord Of Light shot in Tromsø, Norway earlier in February in the beautiful Ersfjordbotn village was just published on the polish National Geographic website. Yeah I know, AWESOME!
It all started few days ago, I was at home and got this e-mail from National Geographic saying they like the video and want to write about it on their polish website. Some e-mails were changed with the editor where I shared some details about the video motivation and shooting process. This was all during last week before I flew to Berlin and spent the whole weekend thinking about it. I didn't want to get too excited until I was sure that this was going to happen, but now I am proud, extremely grateful and can finally celebrate this achievement :-)
You can read it in English with the help of Google Translate HERE, or try your Polish language skills HERE.
Thank you National Geographic! It's great to feel that I must be doing something right.